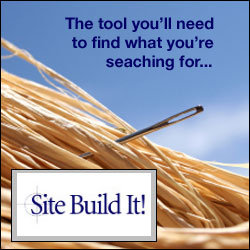 This is our seventh lesson in the series "How To Start Work At Home Business On Strong Basis" In this lesson we will discuss what business model you want to run and you should decide a model from the day one.
There are many ways to make money online. Online business is one of the most risk-free and least expensive ways to be in business for yourself today. But it can't be done for free! You would expect some investment to be made, like office equipment, hosting and domain name fess, autoresponders fees, marketing budget, etc…
From day one you should decide what business model you want to adopt. This will make things much easier. You will then be able to know hat you need such as equipment, marketing budget, skills, etc…and concentrate on your chosen model, rather than jumping form model to model.
Your business model depends on your budget, abilities and the time you have available. The beauty of it is that you can create an expensive or as cheap business as you want. There are so many models to choose from.
What is a business model?
The business model describes the way in which a company makes money. Some models are quite simple. Some other models are complex. In general, to make money a company produces a good or a service and sells it to customers. Read more by going to QuikMBK at http://www.quickmba.com/entre/business-model/
Internet business model differs from offline business model. Online business models might not be so clear. There are many ways in which these businesses can generate revenue. For example, some make money by providing a free service and then selling advertising to other companies, even as others may sell a product or a service directly to online customers, etc…
There are MANY models you can use to make money online with, the key is in deciding on one you're comfortable with and stick with it.
For example you can run:
Resale rights

Information marketing

Membership sites

Private label rights

Offering a service

Software selling

Coaching services

Online stores, etc… Just to name few models.

Now, at this point, it's up to you to make the decision on what business model you want to use and start. What I want always to emphasize is, even if you have big budget to start with, start small. Then, when you start making money and profit, you can expend your business.
Start spending money on little things that you wouldn't have before. Hire some employees to help you, outsource some of your low-value but time-consuming tasks to free your time for more important business matters, etc…