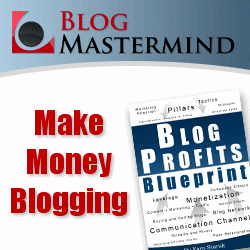 As an Internet home business owner, getting a person to visit your blog for the very first time is hard enough work, but what do you need to do to get this same reader to visit your blog again and again. How do you get repeat visitors to your blog?
It certainly is not rocket science, but it does require a conscious effort to learn a few effective yet simple blogging techniques to achieve this. One of the best advices I can share with you is to make your new blog visitors feel really at home so that he gets won over not just to subscribe but will return to contribute to your blog as well.
Make First impressions Count
You don't need to be an expert in human behaviour to know that the first impression of an event, a person, or an activity is a lasting one. In the world of internet marketing, it still is true when your reader visits your blog. Make sure that your blog's font size is large enough with a good and nice design. A unique design may lead to a certain branding that people can identity as yours. Remember always that your blog is reaching out to all your readers, not yourself, so how you personally like your blog to look like may not necessarily be the main deciding factor.
Be Creative
It's true that content is king, but creativity could be queen. I'm really not suggesting that you engage a creative designer to modify you blog. I am suggesting to make small but interesting changes to its design periodically. I have seen some bloggers explore this idea well by putting pictures including even celebrities. Take a look at mine towards the page bottom - I have a beer man giving out...oops, sorry you'll have to click the link to check it out.
Don't Over Focus On Keyword Phrases
Many of us have learned and understood the importance of SEO techniques in your blog if you wish to get top search engine ranking for your internet home business site. It becomes a natural thing to do whenever you write your blog post to repeat your keyword or keyword phrases and sprinkling them throughout the article. Although generally, this is a good practice to follow and eventually your search engine ranking does improve due to this blogging technique, there is unfortunately a downside to it.
Your readers who have been your loyal visitor may now get a little bored with your posts and stop visiting your blog. To avoid this from happening, try to focus on a narrower topic but mix it with other content to keep your blog visitors satisfied.
An example I can give you in this blog is that I recently wrote a blog post called " Taking The Long Money View" which is about pay day loan, offering a refreshing change of topic to my readers. You should also consider content swap in which you exchange blog posts with other bloggers.
This offers your readers more variety and a different style of writing too. You may be unaware that you are actually contributing to getting your repeat visitors to your blog in this way. Well after reading this post you can consciously make this happen for the benefit of serving your loyal blog visitors and ultimately your online business opportunity.
Squidoo Lens, RSS Feed and Blog
You can say that a squidoo lens is a cross between your internet home business website and your blog. With squidoo, you can create a free page which is called a lens. This lens consists of various modules which you can choose from. Every module contains a different category such as text, eBay products, Reader Feedback, RSS Feed, Your Tube videos etc.
However, there are many people who seem to neglect the RSS module. Simply put your blog RSS Feed address into this module allows your latest blog posts to appear in your squidoo lens. It is important to create your lens using a topic that is related to what your blog offers to your readers. The creating of your lens is easy, so it is important to do it well to generate free targeted traffic and repeat visitors to your blog.
Blog Frequency
If you want to see repeat visitors to your blog, you've got to blog frequently. The more often you blog the better it is, but I would say at a minimum this should be written weekly. You can also consider blog posts from other bloggers, which can be a good way to provide some variety and a different perspective to your work at home business ideas, or topics that you have written.
Also remember that your visitors subscribe to your blog because they like what you have written, the service you provide or the legitimate home business ideas your blog offers. So if you don't blog frequently they may just unsubscribe. Your subscribers contribute to your free targeted traffic to your blog, so not only do you need to bring in new visitors, but it is important also to keep those in your subscription list happy as well.
Value Readers' Comments
Your readers' comments on your blog posts are important and you should review them and reply them as and when they are received. A comment posted by your reader may arise as a result of his agreeing, disputing with you or seeking clarification on what's been written.
Athough this may become another blog post, there are some very good blogging techniques that you can and should use to encourage more comments from your readers. A good blogging technique that I have learned is to engage your readers' responses or feedback deliberately.

You can do this by asking a question in your post. Take a look at the end of this post and you will understand just what I mean. You must remember that writing a blog post is a lot different than say writing for a newspaper article, in which you present all possible scenarios of the topic to a passive audience.

In a blog, you should engage the reader to provide feedback, comment, describe his experience on what works and what doesn't. Inviting participation like this is good for getting your traffic.

The reader may be interested to find out more about the topic and like to read up on the new responses that are received. Getting high traffic and repeat visitors to your blog in this way is not uncommon, if the topic is interesting and the right blogging technique is used.
You may have visited many blogs with substantially big subscriber lists. While it is not impossible to get to where they are now, these successful bloggers often have their own trump card perhaps having written a 'Beginners Blog series', a sensational Blog contest and others.
If you are a new blogger I suggest that you focus on the basics of blogging technique first which will eventually get you a respectable number of subscribers. I would say achieving 100 visitors to your blog should be your first real challenge.
What's Your Opinion?
What methods do you use to increase your reach? Are there any interesting ideas on how you can get repeat visitors to your blog? What have you found to be effective or ineffective?
Do share it here by leaving a comment. This will greatly benefit our readers and provide some fresh work at home business ideas to them. After all, getting ongoing traffic to your blog will help your online business opportunity and is a vital component of a successful internet home business.


Do You Like This Article?
Subscribe in a reader