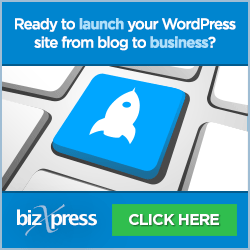 My friends and some of my readers often ask me how to start an online business without capital? Do I need a start up capital to be an affiliate? what is the easiest home business to run that will most likely be successful? Can I make good money online? How much doest it take to be reach like the big names?
My answer always is you don't need money to make money from home. You need just confidence, willingness to succeed and a good home business idea, and don't worry so much about if it'll work or not. You can just try it, since it won't cost you any money.
Forget about being perfect or being right. Just get your home business going and see what happens.
Most of them aspire to earn the big bucks like some of the well-known marketers out there, such as Ken Evoy, Dan Kennedy, Bryan Kumar, etc... However, most of my friends and others willing to make a living online have only the slightest ideas on where to start, and a lot of them are not willing or able to invest a startup capital in their online business. However, it is possible to start a home business without spending money but you need to work hard and invest time to get where you want to be!
Online business is just like any other business. It is not a get rich quick scheme. Online business is simple but it's not easy! You'd make money only if you devote time and effort. But the end result is great.
The first and most important thing to do is to list out all your skills. What skills do you have? You may have picked up these skills through daily life, through your job or from your hobbies. It is most vital to list down skills or knowledge that you have and might be in demand elsewhere.
You can give tuition to students on your dominant subject in college, you can teach weemen how to rise kids, you can teach stuff about your hobby to people who are interested, you can write guides on knowledge or skills you picked up through experience and cannot be found in theoretical books, you can tell stories to anyone, and if you're a good storyteller, anyone will listen!
For example, you love fly-fishing and you do it every day after work. You may build your home business upon this: writing an instructional guide on fly-fishing, teaching people how to do it, etc. Best of all, you do not need to spend money to acquire this knowledge. You already have it.
So, the very first option, if you have no money to start off your home business, is to create a blog using Blogger.com, or any other Blog medium and start writing about what you know. Your already existing skills and work-life experiences can be your ticket to home business success. But before starting your blog please read "Is Blogging a Wrong Way to Make a Living Online?" article to start in the right way.
Most successful bloggers are the ones with new ideas and solutions for problems facing us as individuals, organizations, companies, societies, countries, etc…
People like to solve problems and to achieve goals. People like to learn about things that are meaningful to them, and they like to explore new horizon. Give them what they want and you will be in your way to success.
Do not underestimate your experience, and even if you have no experience, do not underestimate your knowledge. Do not assume that what you know and understand about certain circumstances in life either job-related or personal is not absolutely important and beneficial to many people in the world.
What you need now is to prepare yourself to get your work at home business start on strong basis. All information and the needed internet marketing tools are at your fingertips! So, what are you waiting for?
What could be better than working from home as your own boss, earning money from your own ideas, and owning the freedom to do whatever you want on any day within a moments notice. Create your home-based business from a passion, something you absolutely love to do and your success is nearly guaranteed.
Do You Like This Article?
Subscribe in a reader