-
Part II -
In -Part I- of our series titled How To Find Small Business Startup Idea we have defined what is niche marketing and the four elements that identify a profitable niche.
And, here is the 2nd part...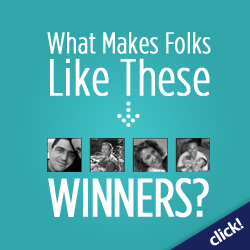 Finding a small business idea seems like searching for a needle in a haystack. Investing in a bad one is expensive; failing to get a good one may be very costly too. But, if you Master the Art-And-Science of how to find a business idea, that in itself will be a major step forward. I don't want to discourage you at all. I just want you to be aware and to really focus on your business creation.
Fortunately, the tools and information needed to do your searches at your fingertips and for FREE. What you need is to do your homework.
What tools Are Available to Find the Perfect Small Business Startup Idea?
1 - Use search engines to find small home business idea
If a particular topic interests me, I'll make a note of it in my "To-Do List" on my google start page. Later on, I'll make some deeper searches at more targeted sub-niches and at more specialized sites (more on this later).
providing the latest updates and information on the hottest topics. Yahoo publishes also the Buzz Index Weekly Report that summarizes the top 20 searches for the week. The information appearing in the Yahoo Buzz is collected from the searches normal Web users perform at Yahoo!
2 - Visit online portals to refine your small home business idea .
Online portals are also good places where you can pick small business idea.The first place I am used to visit to look up for sub-niches is the
eBay Pulse
site
. It contains several lists showing popular searches, stores, products, and more. These lists are a great way to see what is hot in the eBay marketplace.
What I do is select the category first using my list of topics gathered from my previous searches. I select it from the drop down menu, then look for popular searches, popular stores, popular products and most watched items. What I realized is the more I am specific with my niche selection the more success I'll get.
ClickBank is an online mall directory and catalog of software and ebooks that can be downloaded. it is not like Amazon where they sell tangible products that have to be shipped, such as CDs, DVDs, etc… ClickBank has both a popularity rating and a gravity rating for the listed products.
ClickBank has also a daily updated list of Hot Moving products. Every day ClickBank releases a file called ClickBank Marketplace feed "The Marketplace feed is very large! It is not intended for use with a browser, but rather for use with programs that parse large amounts of XML data." It contains more than 160,000 records.
The Marketplace feed is organized in a hierarchical way. The top level has nine main categories. The ClickBank script populates the categories on the basis of the past popularity of products. The more popular a product is, the higher in a main category it is listed. Also, each ClickBank main category has approximately nine subcategories that make finding niches ideas a snap.
If you spend a little time to make sure the niche idea you are selecting has sufficient potential market, you stand a much better chance of finding the idea or the product that has enough buyers.Chances are, the more ebooks there are written on a specific topic, the more that market spends money on those areas.
Do You Like This Article?
Subscribe in a reader